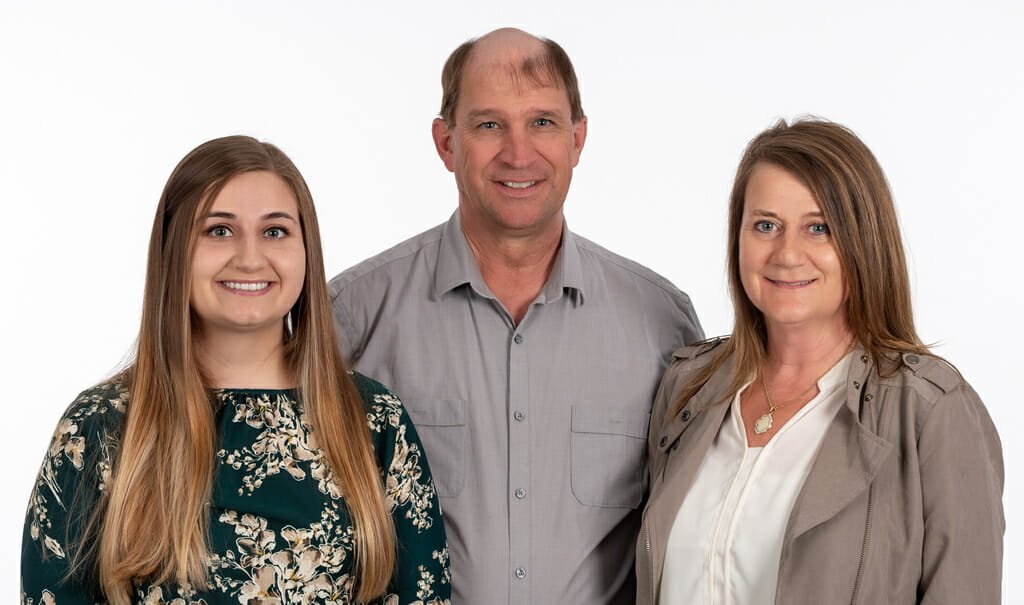 Meet the Sanders Team
Todd and Debbie Sanders founded Sanders Metal Products with a 2,000 square foot shop in 1989. Since then, it's grown to be what it is today—a powerhouse of metalworking minds and machines. We've been cutting, rolling, forming, welding and coating all shapes and sizes of metal for over 3 decades.
Today, our 57,000 square foot manufacturing facility is stocked with the most cutting-edge tools and metalworkers of our time. With over 30 skilled tradesmen working in our facilities, we pride ourselves on having top quality talent. Here are the folks that head up our leadership team.
Todd Sanders
Owner
Todd is one of the co-founders of Sanders Metal Products. His other half (at work and at home) is his wife, Debbie.
Email Todd Sanders at: tsanders@sandersmetalproducts.com
Zane Anderson
Production Supervisor
Zane has been with Sanders Metal Products for 25 years, personally working with established, long-term clients. He also meets with walk-in customers to determine their needs and the most efficient way to accomplish them. Zane makes sure that jobs are clearly and efficiently communicated to the fabrication and machine shops as well as maintaining Sanders' equipment.
Email Zane Anderson at: zanderson@sandersmetalproducts.com
Kinsey Wallgren
Manufacturing Engineer
Kinsey works directly with customers' projects, guiding them through conception to delivery. His specialty is scheduling laser programming and maintaining quality control. In addition, Kinsey manages raw materials inventories, as well as doing occasional design work.
Email Kinsey Wallgren at: kwallgren@sandersmetalproducts.com
Jason Lines
Mechanical Designer
From medical devices to agricultural equipment, Jason has been managing projects for more than 20 years in the metal fabrication industry. At Sanders Metal Products, he's responsible for estimating, designing, and drafting, as well as laser, water-jet, and plasma table programming.
Email Jason Lines at: jlines@sandersmetalproducts.com
Debbie Sanders
Business Manager/Accounts Payable
Debbie is a co-founder of Sanders Metal Products, and has been working here since the beginning of 1989. In that time, Debbie has been responsible for ensuring the business run smoothly and efficiently. From accounts payable to receivable, she's a friendly voice who knows what she's doing.
Email Debbie Sanders at: dsanders@sandersmetalproducts.com